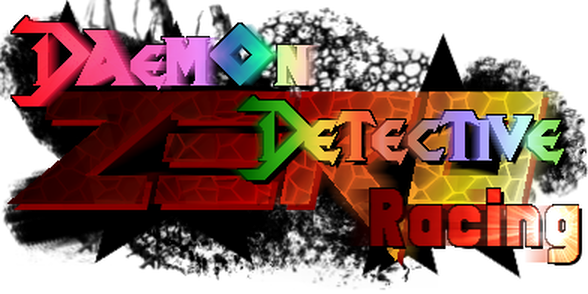 Daemon Detective Racing Zero
A downloadable game for Windows
Break the Sound Barrier
A spin-off crossover racing game featuring your favorite characters from Daemon Detective, Shattered World, Gun Princess, and Final Columbus. Travel at speeds over 200 mph on futuristic twisted racetracks hovering miles above massive megacities, cursed ruins, untamed wildernesses, and abstract otherworlds!
Chain together jump boosts and slide boosts to keep your momentum going, or use silly cartoon weapons to swipe victory at the last second! Try your best to stay on the track - easier said than done - and use the power of gravity to reach unfathomable speeds! Are you the fastest detective alive? There's only one way to find out!
Features
'90s style arcade racing without cutscenes, long loading times, or microtransactions!
5 cups for a total of 30 racetracks! Revisit classic areas like Crystal Tokyo Zone, the Painted Shadow Gallery, or Dracula's Clock Tower in glorious low-poly 3D!
Support for local multiplayer with up to 4 players at once!
30 playable characters with different stats! Pick the character that matches your playstyle the best, or just roll with someone you think looks cool!
Adaptive AI that gives you a fair chance, but still will give you a run for your money if you're going for that elusive gold medal!
Use XInput gamepads out of the box with no setup required! Or cram 4 players around the same keyboard for an awkward, sweaty experience!
Skill-based, momentum-based gameplay that lets you avoid all weapons if you're good enough at dodging, and hit speeds much higher than your normal max speed if you're good at chaining boosts together!
You can move so fast you don't even need to drive on the track anymore! It was always more of a recommendation than a rule, anyway.
N64/PS2-style low-poly graphics in smooth 60fps!
You can play as Dracula or a penguin!
Nice music!
Actual sound effects!
I ran out of cool stuff to put on this list!
Download
Click download now to get access to the following files:
Daemon Detective Racing Zero v1.2.1
31 MB